Helping the Needy in My Homeland—Ukraine Update

4.11.2022
The Lord is a stronghold for the oppressed, a stronghold in times of trouble, and those who know your name put their trust in you, for you, O Lord, have not forsaken those who seek you. Psalm 9-10, ESV
Dear Friend,
I just crossed the border into western Ukraine from Poland, where we are opening a fourth ministry distribution hub in the town of Mukachevo to meet the urgent and growing needs of the shattered people of Ukraine.
Since the invasion began, Mission Eurasia has delivered 18,000 family food packs. Thanks to the generous support of ministry partners and friends, we have also been blessed with additional, and urgently needed box trucks. With a total of 12 trucks at our disposal now, we anticipate a much greater outreach in the days ahead. Our goal is to deliver 50,000 "I Care" food boxes over the next three months.
Our team recently delivered a truck full of "I Care" food packages to the devastated Bible Church in the city of Irpin. Our team reported that many houses around the church were destroyed, but the church remained intact, with very little damage to one of the buildings. We praise God for this great gift because the church is a hub for humanitarian aid in that region. Needs are acute since the people here have been under occupation for a long time, with no access to food and other relief items.
The people at the church who received our "I Care" boxes were so grateful for the quality and variety of food items in each package. They were also blessed by the copies of Scripture for adults and children that were included in the packages, as well as these Bible verses printed on each box:
"For I was hungry and you gave me food, I was thirsty and you gave me drink, I was a stranger and you welcomed me, I was naked and you clothed me, I was sick and you visited me, I was in prison and you came to me." Matthew 25:35-36, ESV
Our "I Care" deliveries are a lifeline to suffering people in Ukraine, but they come at great risk to our volunteers. Just today, nine aid workers from the Ukrainian rescue mission called Help People who were detained while trying to evacuate people from Mariupol and they are now missing. Please join us in prayer for the safety of these volunteers and that God will watch over our teams and keep them safe.
Please pray for people who are suffering from hunger and thirst along with all the other miseries of war. Please pray for our teams who are driving throughout Ukraine to deliver food and other aid to people most in need. And please give as you are able to provide food, medical help, housing assistance and more through Mission Eurasia to the people of Ukraine.
Gratefully In Him,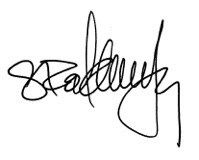 Sergey Rakhuba
President
Ukraine Needs Help
Go to our iCare-Ukraine Program page to get the latest reports from the Mission Eurasia team on the ground.