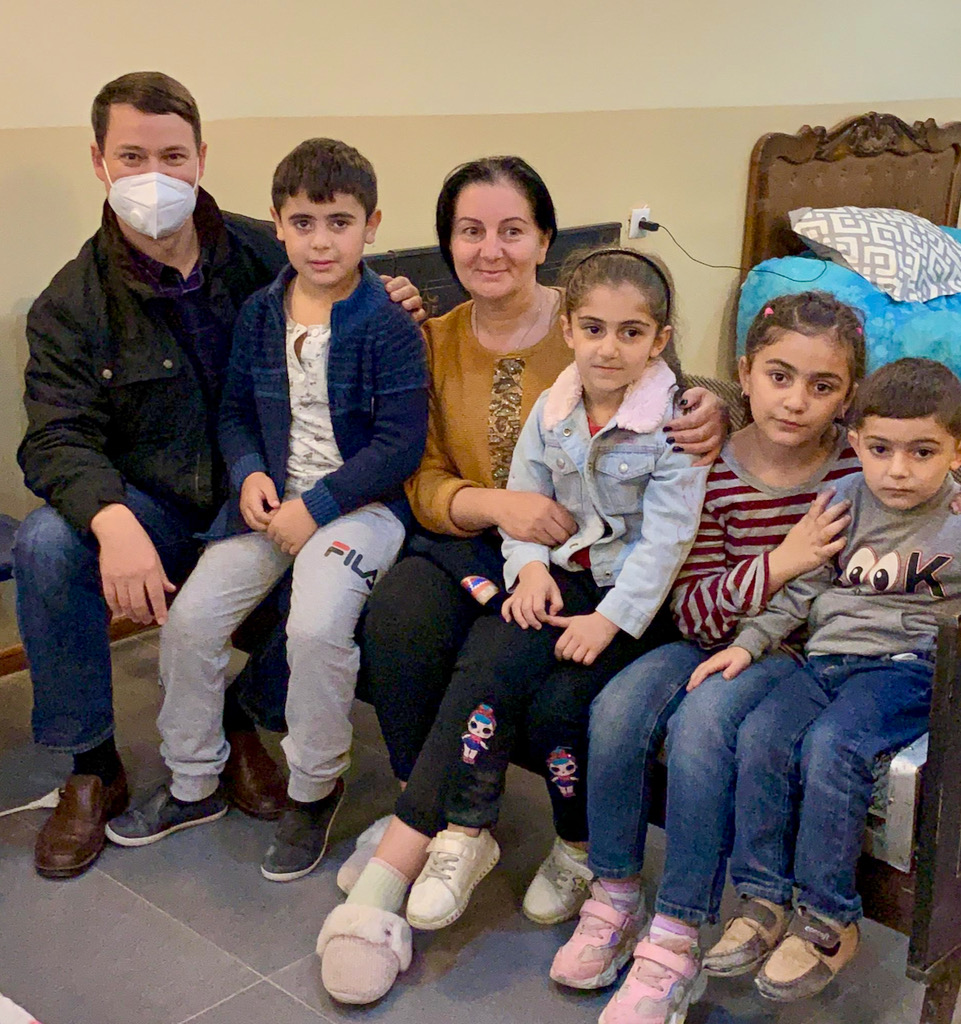 Humanitarian Outreach to Refugees
Mission Eurasia's "I Care" Refugee Assistance Program provides for the most urgent physical and spiritual needs of refugees displaced by war, regional conflict, and other disasters in the countries of Eurasia.
Mission Eurasia is now serving the most critical needs of refugees fleeing from the conflict in the disputed Nagorno-Karabakh Republic between Armenia and Azerbaijan. Currently, there are more than 100,000 refugees from this region and, sadly, this number continues to grow.
In addition, we are assisting those affected by violence in Belarus caused by the recent presidential election and the ongoing war in eastern Ukraine where thousands of people remain trapped in bombed-out villages in the war zone without natural gas, hot water, food, or basic necessities. Struggling to survive in these desperate circumstances, over 2 million Ukrainians were displaced within the country by the conflict, and over 25,000 people have been injured.
Through "I Care," Mission Eurasia's Christian leaders and other ministry partners are seeking to be the hands and feet of Jesus to those devastated by these conflicts, regularly delivering Bibles and Scripture resources, food packs, clothing, and other life-saving relief aid.