Sharing Heartfelt Thanks—Ukraine Update

4.22.2022
I thank my God in all my remembrance of you.—Philippians 1:3, ESV
The news is hard to hear, and difficult to share with you.
The Russian offensive in eastern Ukraine has shelled many cities in the Donetsk and Luhansk regions, as well as Mykolayiv and Kharkiv. There are civilian casualties. In Mariupol, Russia gave an ultimatum to all the remaining defenders who are mostly at the steel plant—surrender by noon, or die. They didn't surrender. Heavy bombs dropped on the steel plant have trapped hundreds of people under the rubble.
But there is also much joy and gratitude among the shattered men and women our teams are helping each day.
Allow me to share these words of thanks from Valeriy Antonyuk, the president of the Baptist Union of Ukraine, an invaluable partner in our daily distribution of iCare food and Scripture.
"We are very grateful to you for the vehicle you are providing for us . . . so that we can deliver humanitarian aid throughout Ukraine efficiently. It's a huge help for us so that we can deliver food and all other needed relief aid to the 'hot spots'; and we are grateful for this assistance. We are grateful to have good partnership with you and we'll continue doing everything possible together so that this horrible war stops. And may this vehicle serve to build up churches and help believers, as well as all our Ukrainian people. Pray for us. Thank you for your sacrificial giving. May the Lord bless you."
And these tender words of thanks from Nina, a refugee from Kharkiv, was among those who received a food package at our refugee center in Korosten. She says, "Thank you so very much to everyone. I received so much care here. We come here, they provide us with aid. I do want to go back home, and I will do so as soon as the bombs stop raining on our city."
Lastly, these words of thanks from me. I feel your prayers, asking God for protection for me, Mission Eurasia staff, and the army of volunteers who labor alongside me. I see your notes, emails, and texts, offering encouragement and they are a great blessing to me. I see the fruit of your ongoing support, your sacrificial giving, which is directly impacting the lives of hungry, hurting people who are suffering beyond our imagination.
Since the invasion began 55 days ago, we have delivered 20,000 iCare food boxes with Scripture in Ukraine and through our refugee assistance centers. Just days ago, 1,000 iCare food packages were delivered and unloaded in Odesa, south of Ukraine. Volunteers bravely dared to deliver some of them to Mykolayiv, a city that is under constant shelling by Russian forces. There has been no water in the city for a week, and people are running out of food. Join us in prayer for the people in Mykolayiv and those who are working to help them.
Easter will be celebrated in Ukraine this Sunday, April 24. Please pray that the Risen Christ will bring hope and strength to the residents of Mykolayiv, as well as many other cities of Ukraine. He is the only one who can bring an end to this conflict, and grant peace and comfort to those who are the victims of this war along with those who have lost loved ones.
I am truly thankful to God for all we are able to do each day, and pray that He will continue to supply us with the food and Scripture that is bringing hope to the people of Ukraine during these dark days.
In Him,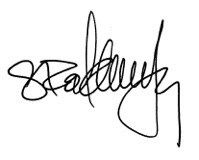 Sergey Rakhuba
President
Ukraine Needs Help
Go to our iCare-Ukraine Program page to get the latest reports from the Mission Eurasia team on the ground.