Nashville Consultation on Ukraine
It has been more than seven months since the war in Ukraine began after Russia unexpectedly attacked this peaceful and sovereign nation. During this time, widespread brutal assaults on civilian areas and infrastructure have displaced more than 7 million people within the country and have forced more than 10 million people to flee to neighboring countries for safety and refuge, creating the worst humanitarian crisis since World War II.
Growing shortages of housing, food, medicine, clean water, and fuel have only further compounded the suffering of the Ukrainian people.
Since the start of the war, Mission Eurasia has been working with its partners in Ukraine and through its refugee assistance centers in Poland and Moldova to bring life-saving food and other assistance, as well as spiritual care, to the victims of this terrible war. Yet the crisis in Ukraine is not just a regional crisis, but a global crisis that requires a global response.
---
That's why Mission Eurasia is organizing the Nashville Consultation on Ukraine that will take place on November 10–11, 2022 in the Nashville/Franklin, TN area where Mission Eurasia's home office is now located.
---
The purpose of this consultation is to raise more awareness about issues related to the war in Ukraine, including:
economic, humanitarian, and religious freedom implications of the war in Ukraine.
the Russian world ideology and its impact on neighboring countries and the global community.
the role of the church in time of war and how the US and global church communities can support Ukrainian relief efforts.
This event will serve as a great opportunity for networking, forming partnerships, and collaboration as the crisis in Ukraine continues to intensify.
Topic 1: Analysis of the Causes of Russian Aggression. 
The war has been raging in Ukraine for over eight months. To respond effectively and strategically to this massive crisis, we must have an understanding of the causes of this war.  Together, we will analyze the historical background of Russia's full-scale military aggression:  the ideologies of the "Russian World" and the "Russian Spring." Our analysis will focus on the history of the formation of new values in Putin's, anti-Western and imperial Russia. And on the role of society, including Christian churches, in forming these values and ideology.  Understanding how the anti-Christian, anti-human, and destructive force that pushed Russia into the war developed will help us win this war. 
Topic 2: Impact of the War in Ukraine on Life of the Country and Large-Scale Global processes.   
The war in Ukraine is disastrous not only for the Ukrainian military and civilians. As a  complex, multifaceted phenomenon, war has a destructive effect on the entire civilized  world, its values, and its structure. We will assess the social, economic, and humanitarian manifestations of a large-scale catastrophe caused by the war. What the Western world and the Christian community need is a clear understanding of exactly how the war affects all social institutions and all spheres of society in Ukraine and how this influence relates to a  broader context. This understanding will make aid to Ukraine even more effective, targeted and strategic. 
Topic 3: Attack on Religious Freedom. 
Ukraine is rightfully considered an outpost and an example of religious freedom in the post Soviet countries. That is why the goal of Russian aggression in Ukraine was not only to destroy military targets and infrastructure. Temples and churches are attacked, religious leaders and clergy are persecuted, and the occupying "authorities" rhetoric clearly shows their intentions to destroy freedom of religion. During the consultation, we will review the analysis of religious persecution during the war in Ukraine, develop solutions for providing assistance to the persecuted people and churches, and support for Christian community leaders who are on the occupied territories. We will hear testimonies of modern martyrs for the faith, support them in prayer and identify steps to help our brothers and sisters in  Ukraine and on the occupied territories who are in dire need today. 
Topic 4: Theology and Church Ministry in time of war. 
Joseph Stalin was contemptuously interested in how many divisions the Pope had. History has shown that the role of the church in resolving the most difficult conflicts is much stronger than leaders and tyrants can imagine. It will be important for the participants of the consultation to take a step towards placing new accents in the theology of the church serving during the war and clearly see its strategic role in the Ukrainian crisis and in building a new, post-war Ukrainian society. Together, we will meditate and pray about how the global Christian community in general, and the Christian churches of America, in particular,  can consolidate their efforts to help the suffering member of the Body - the churches in  Ukraine and all Ukrainian people. The result of the consultation will be the creation and signing of a declaration conveying the critical points of decisive and consistent actions to support the churches of Ukraine, the Ukrainian state, and the people of this country who desperately need help.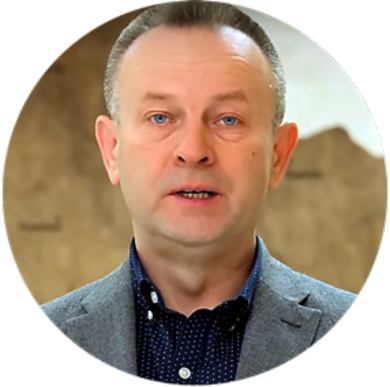 Rev. Dr. Valerii Antoniuk, President of the Baptist Union of Ukraine, one of the largest Baptist conventions in Europe; Senior Pastor of Temple of Love, Unity and Peace Church in Kyiv; an outspoken and prominent voice on the issues of Russian aggression against Ukraine and the role of the church in a time of war.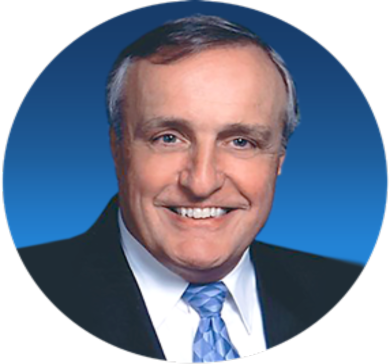 Dr. John Bernbaum, Senior Scholar at Paul Henry Institute for the Study of Christianity and Politics at Calvin University; former President of RussianAmerican Christian University with expertise in Russian-Ukrainian-United States relations.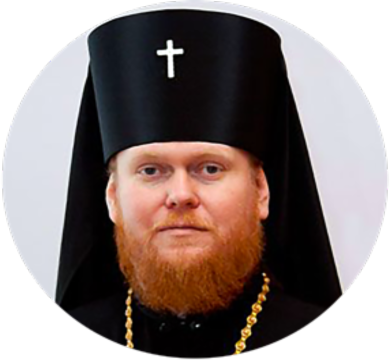 Yevstratiy Zorya, Archbishop of the Orthodox Church of Ukraine; Archbishop of Chernihiv and Nizhyn; spokesman for the Orthodox Church of Ukraine; Deputy Head of the External Affairs of the Orthodox Church of Ukraine; professor of the Kyiv Orthodox Theological Academy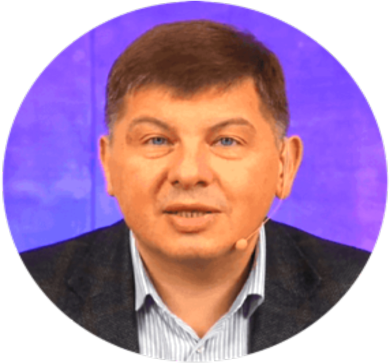 Rev. Dr. Igor Bandura, Vice President of International Affairs for the Baptist Union of Ukraine; pastor, missiologist, expert in the field of global partnerships of church and missions; leading voice on the issues of Russian aggression against Ukraine and the role of the church in the time of war.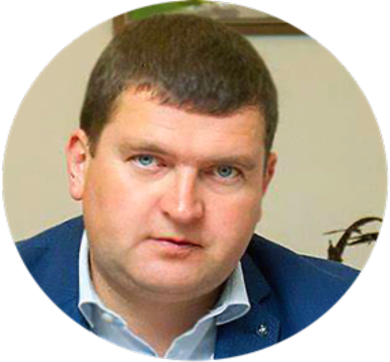 Oleksandr Markushyn, Mayor of Irpin, Ukraine, the location of Mission Eurasia's headquarters which was destroyed during the first months of the war and the city that's suffered the most from Russian atrocities.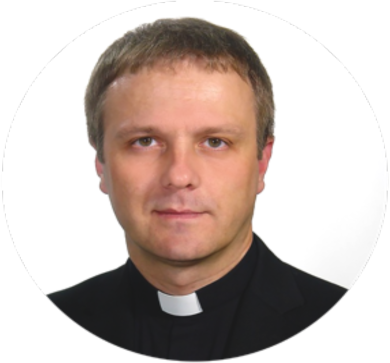 Oleksandr Yazlovetskiy, Priest of the Roman Catholic Diocese of KamianetsPodilskyy; Rector of the Major Theological Roman Catholic Seminary; Chancellor of the Roman Catholic Diocese of Kyiv-Zhytomyr; Auxiliary Bishop of the Kyiv-Zhytomyr.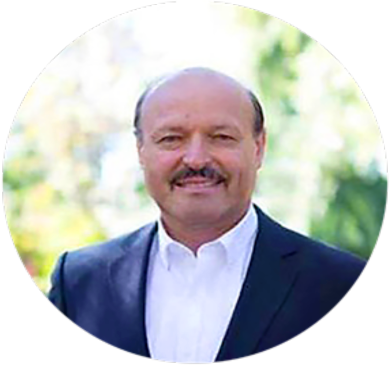 Rev. Dr. Valeriu Ghileţchi, former candidate for president of Moldova; member of the parliament of Moldova; former president of the Baptist Union of Moldova; member of the European Parliament; expert on relationships between the church and society.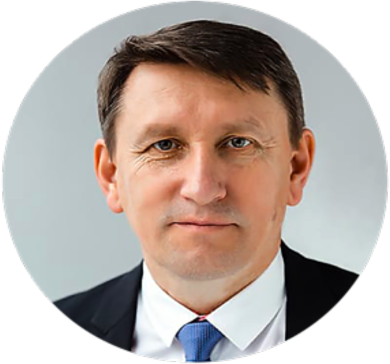 Oleksandr Zaiets, President of the Institute for Religious Freedom (Kyiv, Ukraine); a leading expert on religious freedom and human rights issues in Ukraine and its occupied territories.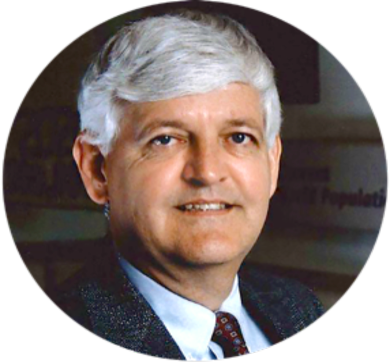 Dr. Mark Elliott, retired professor of European and Russian history; expert on East-West church relations; editor emeritus of East-West Church and Ministry Report.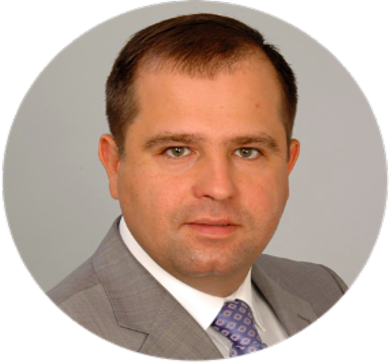 Pavlo Unguryan, member of Parliament of Ukraine of the 6th and 8th convocations; coordinator of the executive committee of the All-Ukrainian Council (Sobor) of Evangelical Churches.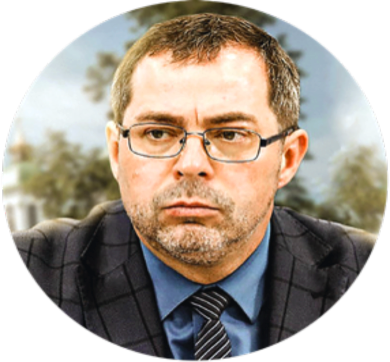 Dr. Andriy Yurash, former head of the Department of Religious Affairs and Nationalities of the Ministry of Culture of Ukraine; Ambassador of Ukraine to the Vatican; religious scholar, political expert, and diplomat.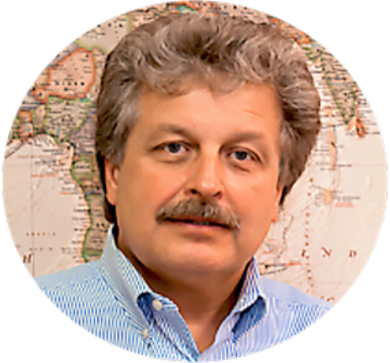 Sergey Rakhuba, President of Mission Eurasia; leading strategist and missiologist on the relationship of missions and the church with a focus on countries of Eurasia (former Soviet Union).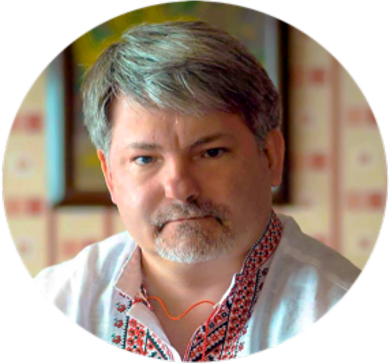 Denys Gorenkov, Executive Director of Mission Eurasia Field Ministries; director of Mission Eurasia's Next Generation Professional Leaders Initiative; oversees all of Mission Eurasia's ministries in Eurasia and humanitarian iCare Program; missiologist.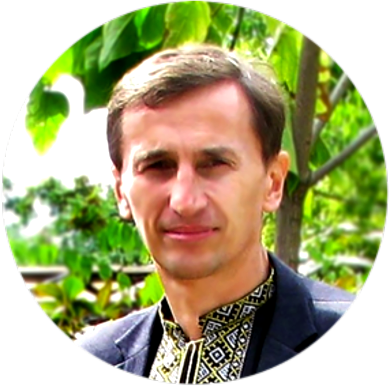 Rev. Mykhailo Brytsyn, Pastor of Grace Evangelical Baptist Church in Melitopol, Zaporizhia region of Ukraine (currently occupied by the Russian Army); recently arrested by Russian special forces and with his family was deported to the unoccupied territory of Ukraine after his church shut down.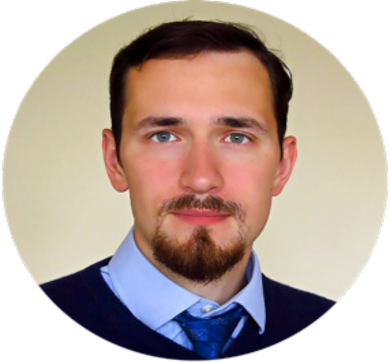 Pavel Shchelin, Associate Expert of the Ukrainian Institute for the Future; postgraduate of the Central European University in Vienna; philosopher, historian, and PhD Candidate in International Relations.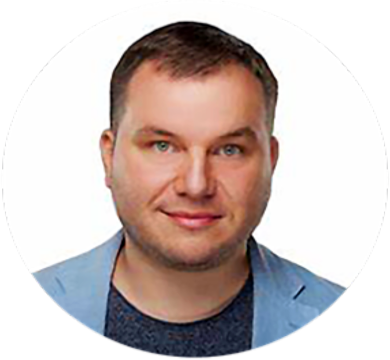 Dmytro Zhyvytskyy, Sumy Oblast Governor; Knight of the Order of Bohdan Khmelnytsky III Degree (awarded for personal courage and selfless actions shown in defense of state sovereignty and territorial integrity of Ukraine).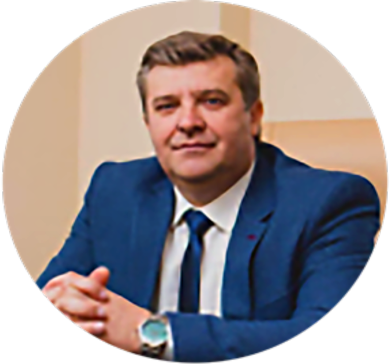 Rev. Anatoliy Kozachok, Vice-President of International Affairs and Partnerships of Ukrainian Pentecostal Church; senior pastor of Pentecostal Church Kyiv; a prominent voice on the issues of Russian aggression against Ukraine and the church's role during war and crisis.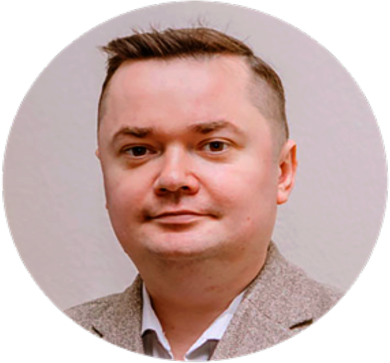 Maryan Zablotskyy, member of Ukrainian Parliament; Ukrainian politician and economist; former head the Ukrainian Society of Economic Freedoms and the Center for Effective Legislation.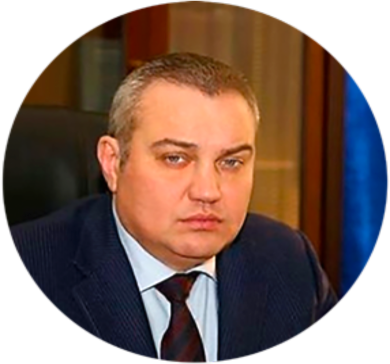 Andriy Putilov, politician and member of Parliament of the 7th convocation; former Governor of Kherson Oblast (2014-2015); was held captive by the FSB of Russia in the Kherson Oblast from April 9 - June 19, 2022.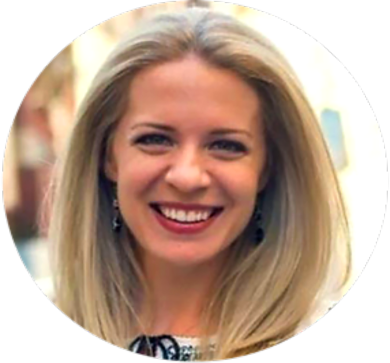 Bria Blessing, long-time missionary to Ukraine; American-Ukrainian singer, songwriter, and humanitarian activist; holds regular charitable concerts and participates in various Christian initiatives in support of Ukraine.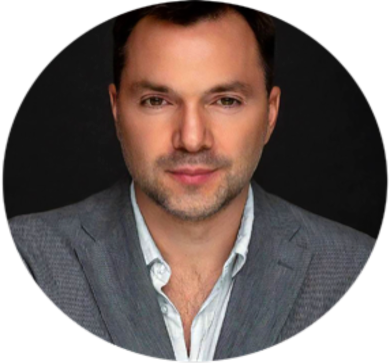 Oleksiy Arestovych, adviser to President Volodymyr Zelenskiy; politician, well-known blogger and media host; leading political analyst.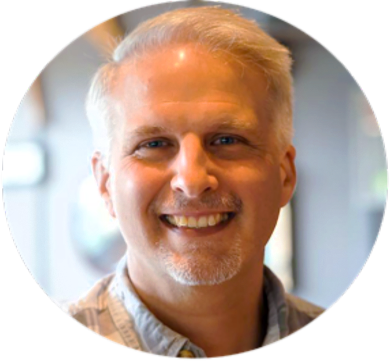 Rev. Don Parsons, Director for Mission Eurasia's Unreached People Groups Initiative; Director of Mission Eurasia ministry in Poland; lifelong missionary to Ukraine and missiologist.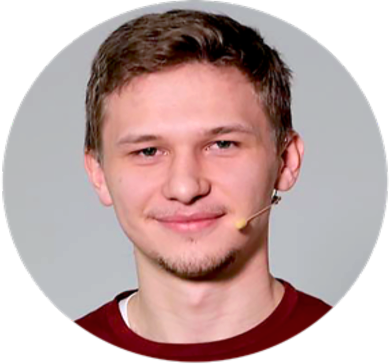 Dr. Rudolf Myhovych, medical doctor; President of the Christian Medical Association of Ukraine; graduate of Danylo Haytsky Lviv National Medical University and Ukrainian Baptist Theological Seminary; provides leadership to an extensive humanitarian effort connecting the global church, NGOs, and medical institutions in Ukraine helping the displaced and refugee community in Ukraine.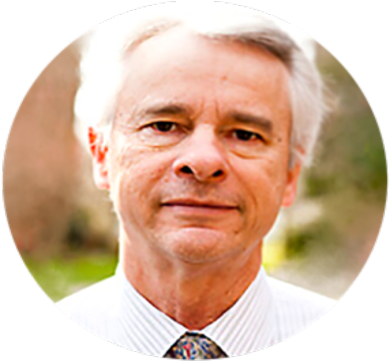 Dr. Richard Scheuerman, professor emeritus of education and history at Seattle Pacific University; longtime board member of Mission Eurasia; recently co-directed Operation Harvest Hope to provision orphans and others in need across Ukraine; twice named a Washington Governor's Author for books on cultural history including early German settlements in Ukraine and Russia.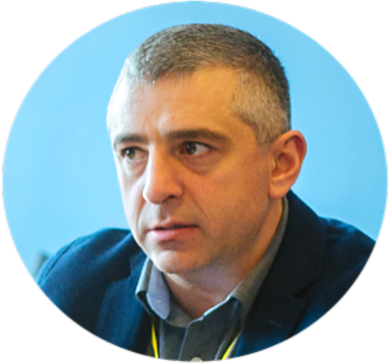 Rev. Alexandr Belev, Director of Mission Eurasia's International School Without Walls; senior pastor of Church Without Walls; Director of Chisinau iCare Refugee Assistance Center, Moldova.
For more information or to register contact Caleb Condon, Special Projects Director for Mission Eurasia, at:  caleb@missioneurasia.org or (615) 435-3720.