Alex's Testimony: A Miraculous Transformation

3.07.2018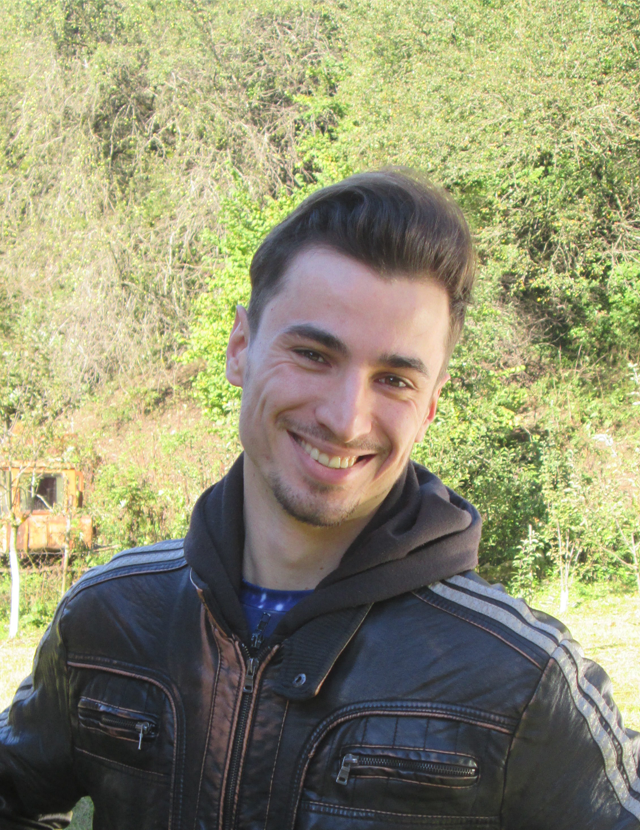 Alex is one of our School Without Walls students and Bible camp leaders from Russia. His testimony is one of miraculous transformation that began when God saved his life after repeated suicide attempts. Today, Alex is a thriving leader who is serving the church, ministering to hurting people, and reaching his community for Christ.
Alex's testimony: 
"You could say that I came to know God through many challenges. When I was younger, my heart was filled with emptiness, loneliness, pain, and resentment toward many people who had betrayed me. In order to stifle the pain, I started doing martial arts. But that wasn't enough to heal me, so I tried committing suicide twice. The first time I tried to kill myself, my mother was able to stop me in time. I think this first attempt was a cry for attention, because I wanted people to know the inner pain I was feeling. I felt apathetic and empty, and life seemed meaningless.
"The second time I attempted suicide, I immediately realized that, if I died, I didn't know where I would go. I was filled with fear, because I realized that I might be going to a place that was even worse than where I was. All of a sudden, I had a strong desire to live. Praise God that I survived! It was truly a miracle.
"Not long after this, one of my friends invited me to a Christian youth group. The program was very interesting, and I enjoyed learning about the Bible. I had so many questions, and I found a lot of answers in the Bible, so I kept going to the group's meetings. I also went to a summer Bible camp, where I heard a sermon that deeply touched my heart. The preacher spoke as if he knew all the problems in my soul. I hadn't told anyone about my fears, but the Lord still knew. That day, I repented and opened my heart to Christ. Although I was still facing many challenges and my circumstances hadn't changed, my attitude toward them was transformed. I had finally found the peace and rest that my soul so deeply desired!
"Today, I serve as a deacon in my church. I enjoy helping those who are suffering from loneliness and are struggling to find meaning in life. God has changed my life, my soul, and my attitude toward others and the world. Now, I understand that I am called to pursue care, understanding and, above all, love for all people. I also desire to learn more about God and the ministry of the church so I can effectively serve Him and share my faith with others. And thanks to my first School Without Walls (SWW) session, which focused on spiritual gifts, I better understand the gifts that God has given me, and I feel even more motivated to continue serving and pursuing the calling that He has for my life.
"Now, I teach a variety of courses for teens and children, help lead Christian camps, and serve in a variety of social outreach projects. I live in the Kabardino-Balkaria region in Russia, and because I see the urgent need to expand God's Kingdom in this region, I want to train young leaders and keep learning myself." Thank you for supporting School Without Walls, which has inspired me and given me a new drive to serve the Lord!
To support the training and equipping of young Christian leaders, like Alex, who are reaching the Next Generation for Christ, please give to our School Without Walls program: