Anastasia's Story: Obeying God's True Calling

1.25.2018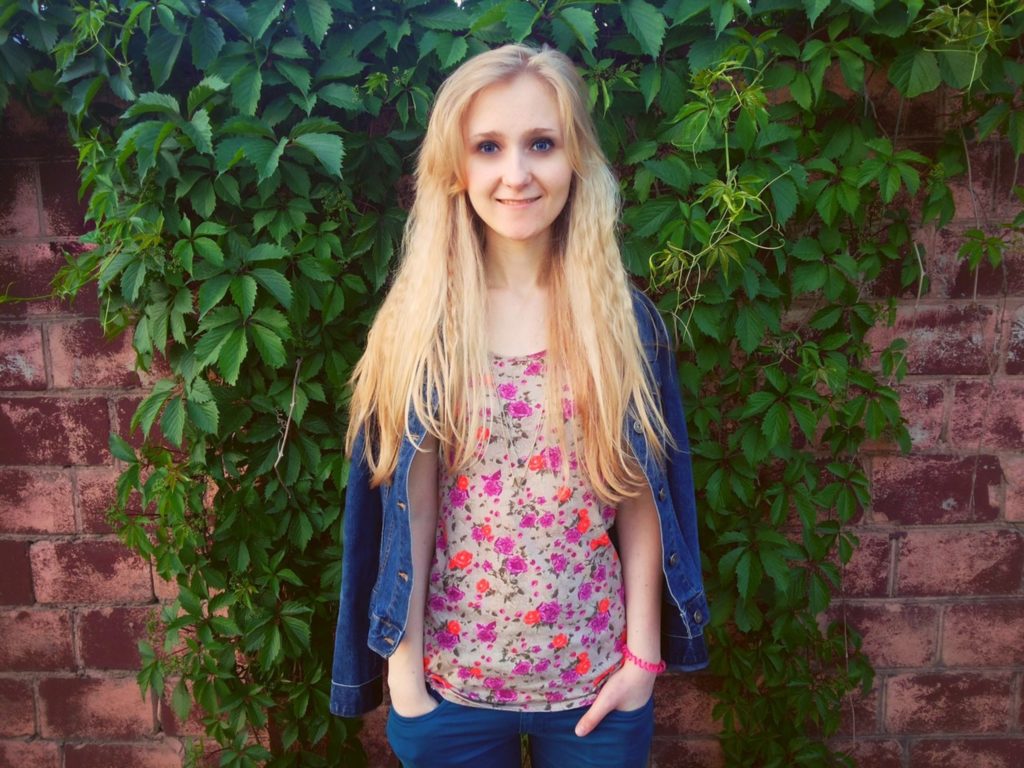 Anastasia is a young Next Generation leader and School Without Walls graduate from Belarus. Along with serving at our summer Bible camps, she also started a ministry that reaches out to young people on the streets to talk to them about God, faith, and other important topics. Together, she and her husband produce and edit videos for their church and ministry. But it was a long journey for Anastasia to accept her true calling to serve God, and she shared her powerful story of faith with us. Even though she fell away from God many times, He was always faithful to lead her back to Him:
"I was born into a non-Christian family. My parents divorced when I was only two years old, and after a while, my mother remarried and had a son with my stepfather. Sadly, my stepfather didn't believe in God, and he and my mother devoted all of their attention to my brother. But in the midst of my loneliness, God showed me His love by allowing me to participate in the Children of Chernobyl program, through which I went to America to live with a host family for a month in 1999.
"At Sunday school in the US, I learned about Jesus and heard many Bible stories. However, I was only eight and couldn't speak English, so I didn't know what was expected of me. I fought with the other children and behaved very poorly, and I think this was a result of not feeling loved by my parents. I've now been to America four times, and each time, I've invested more and more in the American family that God gave me. They humbly helped lead me down the correct path, and since 2000, they've been coming to my city once a year to serve at the local orphanage, where I also served as a translator many years later.
"One day, during a worship service for Americans and Belarusians at Lord's Grace Church, our pastor shared his testimony and made a call to repentance. I could feel God's presence like I never had before, and I was so overwhelmed with emotion that I burst into tears and immediately repented. I promised God that I didn't want to live like I had before, and I wanted to do something to impact the lives of other people.
"But sadly, the devil led me astray, and I didn't keep my promise to God. My parents thought that I was behaving differently just because I needed something from them, so after a while, I felt burned out and returned to my old ways. I drank, smoked, and made friends with bad people. I still went to church sometimes, but I lied to my parents so they wouldn't know what I was doing. I dated two guys that I thought I loved, and I tried to bring them to church and introduce them to God, but I wasn't even pursuing Him myself. I couldn't see that I was drowning in my sin.
"Eventually, I started dating someone new, and I thought he would want to go to church and everything would be wonderful for us. I prayed for him, we read Christian books together, and we talked a lot about God. Because he agreed to do these things, I thought it was my job to save him so we could have a strong Christian family. But I was so wrong. I agreed to marry this man, but I felt God pulling me in the other direction. I started to feel ashamed, and I hated myself for the way I was behaving. I asked God to give me a new heart and to free me from my addictions. And at a 2012 summer Bible camp, He changed my life! I prayed that He would help me make a real commitment to serving Him and standing firm in my faith, and I immediately felt Him giving me the strength to repent and follow Him.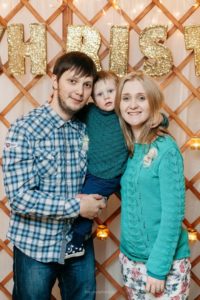 "I finally decided to stop serving two masters. I stopped lying to my parents and tried to solve our problems peacefully. I also called off my wedding with the man I had been with for three years, because I knew it wasn't God's will for us to be together. Even though this was very hard to do, God gave me the strength to obey Him. After we broke up, my ex tried to manipulate me for several months. I also found out that he had been planning to forbid me from going to church and hanging out with my Christian friends after we got married. He had lied to me about everything, and I felt like a complete fool. One day, he even tried to stab me with a knife, but thank God that the door to his apartment was open and the neighbors saw him try to attack me. Because of that, I was able to get away, and from then on, I believed that God was with me and protecting me.
"Not long after, I joined School Without Walls (SWW), through which I learned more about God, myself, and my calling than I ever had before. Thanks to this program, God gave me the answers to the questions I had been struggling with, particularly about my purpose. I really wanted to serve in the church, but for a long time I didn't understand how God could use me. And then I went to a SWW seminar about evangelism and youth ministry, where I, along with some other students, came up with the idea to start a ministry project in our city. We called this project Not Like Everyone Else, and it involved talking with young people on the street about important topics and what the Bible has to say about them.
"Through Not Like Everyone Else, we try to show young people how their opinions are often very different from the truth shared in the Bible. Since creating this ministry, many of our friends have accepted Christ, and God is continuing to bring us new leaders with various gifts. We have led picnics, hiking trips, basketball tournaments, and even concerts. God has also opened the door for me to work in media. When I was 16, I enjoyed editing my old family videos, but I never imagined that I would be able to do this kind of thing professionally. Now I am in charge of my church's social media pages, along with preparing slides for our worship services, producing video invitations, editing photos, and more!
"God has greatly blessed me. I never thought that I'd be able to influence young people at such an important time in their lives. Even though it can be challenging and my family misses me when I am working, I am so thankful for the opportunity that God has given me. For a while, I prayed that He would also provide a way for my husband, Kolya, to get involved in my ministry, and now we work together to edit videos and written projects. I am so thankful that God is using me and my husband to serve Him. Thank you, SWW leaders, for helping me understand my calling more clearly!"