Deborah—Gift of Hope in Poland

1.11.2023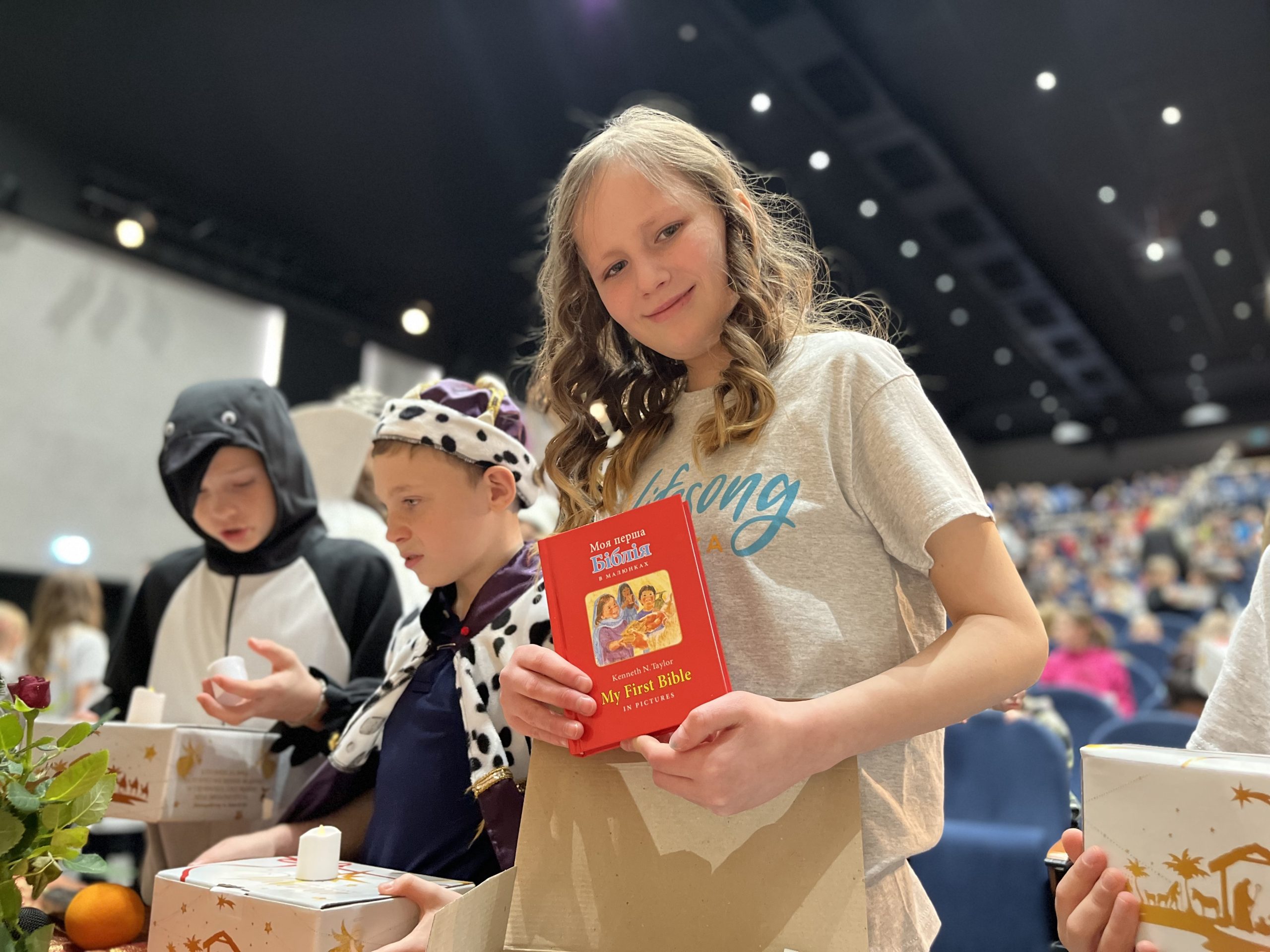 As part of the Gift of Hope children's Christmas gift distribution in Poland, our Mission Eurasia iCare team in Warsaw went to the Osso Hotel to help 600 orphans from Ukraine celebrate Christmas. When the war started, they had all been evacuated to Poland from the city of Odesa, towns in the Odesa region, and Kryvyi Rih where they lived with 200 caregivers. So a total of 800 people evacuated together.  
 For these orphans, this was their first Christmas event, their first Christmas gift, and their first Bible. The Mission Eurasia iCare team engaged the orphans and made them part of the program, which was also the first time that most of these children took place in any show. The children showed genuine joy and delight during the program and especially as they opened their gifts, which contained toys, school supplies for writing and drawing, sweets, and a Bible. The children could not stop saying "thank you" for the wonderful gifts and care they had received. 
 A member of the iCare team shared her conversation with one of the orphan girls:   
What's your name? 
Deborah Zbritska. 

Do you know that this name is in the Bible? 
Yes, I do. I went to a Baptist church with my parents in Mayaky (near Odesa).
So, you've known Jesus since you were a child? 
Yes. If it weren't for God, I wouldn't be here. I've read the Bible since I was a child, and my parents taught me to pray, and I prayed a lot, especially when I was in the hospital.
Why were you in the hospital? 
I have stage 4 cancer. I've had chemotherapy treatments and have lost my hair a few times. This is the third year I have been living with cancer.
How old are you now? 
I am 17, but because of the chemotherapy treatments, my growth was stunted and most people think I am around 13 years old.
Where are your parents now? 
My father died when I was 9. My mom had bronchial asthma and died of an overdose of insulin when she had an attack. So, I was sent to an orphanage.
Do you have any relatives in the orphanage? 
No, just me.
I see you have another gift in your hands. Who is it for? 
This is for my friend, Zhenya. He is in a wheelchair. He is in the hall greeting all the guests. I am saving this gift for Zhenya.