Faith Under Fire: Turkmenistan's Courageous Believers

3.05.2018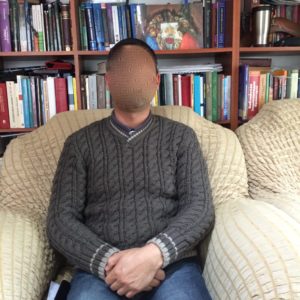 Rahim (name changed for safety) is the pastor of an underground church in Turkmenistan that some of our School Without Walls (SWW) students attend and partner with to spread the gospel throughout their country despite increasing persecution of Christians. Rahim has a miraculous faith journey that began in the days of the Soviet Union:
Rahim was born in 1979 during the height of the Soviet era. In 1993, when Christians were still able to openly preach the gospel in Turkmenistan, Rahim attended a screening of The Jesus Film at a local church. After watching the film, he repented and joined the church! However, a few years later, religious freedom in Turkmenistan came to an end and Christians started suffering harsh persecution. All foreign missionaries were expelled and many Christians fled the country. Rahim's church was also forced to close. At this time, Rahim was 18, so he was drafted into the army, and during his military service, his faith weakened.
After serving in the army, Rahim got a job in the police force. By this time, he was also married and had a baby. Rahim was responsible for guarding inmates at the local prison, but after a while, the prisoners recruited him to deliver various items for them. One night, Rahim brought them drugs and alcohol, and that same night, the inmates started a riot, but the authorities were able to stop it.
When Rahim came to work the next morning, there were several military officers at the prison. The inmates had already confessed to starting the riot, and they shared that Rahim was working for them. While waiting to be interrogated, Rahim called out to God, promising that he would commit his life to ministry if He saved him from prison. After being interrogated, Rahim was sent home to await a court trial.
A month later, Rahim's trial began, and while the judge originally called for a five-year prison sentence, Rahim ended up being cleared of all charges and was able to go free. To this day, Rahim doesn't understand how this happened, but as soon as he got home, he re-dedicated his life to Christ. He also visited the families that had attended his previous church, encouraging them to continue growing their faith. Not long after, the church started meeting again, and Rahim was chosen to be the pastor. Today, the church has about 100 members, including several of our SWW students!
To support courageous men and women of faith, like Pastor Rahim and our SWW students in Turkmenistan, please give to support our SWW initiative, which is training and equipping national Christian leaders for effective ministry despite many challenges: