Marat's Story: Hearing God's Calling Through School Without Walls

3.07.2018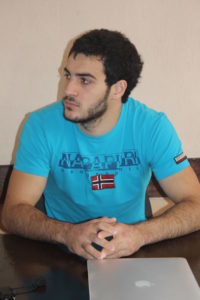 "I first heard about God through my uncle when I was ten," shares Marat, a School Without Walls student who also studies engineering at a local university in Vladikavkaz, Russia. "He was in a coma for 40 days after being in a car accident that killed four of his friends. During this time his church prayed for and cared for him unceasingly, and my mother accepted Christ after seeing the love and care they showed him. I visited church with her for the first time around then.
"A few years later, I participated in a SWW hiking camp and I was very impressed by the students' kindness and support for one another. They also encouraged me to keep going when I felt like I couldn't walk anymore. After this camp, I started actively attending church. My uncle had become a deacon and my family had all been baptized when I finally decided to accept Christ for myself.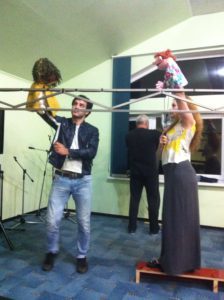 "Not long after, I started attending SWW and I realized that God was calling me to youth ministry. I have also been serving in a puppet ministry for about a year. Last summer, I went to a puppet festival, where I learned how to make puppets and write effective skits. I really enjoy introducing children to Christ through this ministry. By participating in other programs, such as summer Bible camps, Gift of Hope, and outreach to orphans, I have learned that nonbelievers can learn a lot about Christ through our actions.
"I sometimes wonder what I will do after I graduate. Many of my friends weren't able to find work, but I believe that God will provide a good job for me. I recently attended a workshop led by Peter Litnevsky, and I realized how important it is to set goals and work toward achieving them. I am happy to see that so many of my SWW classmates are working hard to do well in their jobs and glorify God. It is hard to picture my future, but I know that God has a plan, and He will use whatever I do to advance the gospel."