Mission in Profession: A Young Doctor's Testimony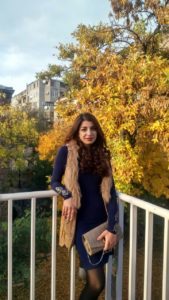 "I know that God had a plan for me before I was even born," shares Naira, a School Without Walls student from Armenia. "My family was very poor when my mother found out she was pregnant with me, so they advised her to terminate her pregnancy. But God had a different plan, and my mother decided to keep me. I know that my birth was God's will, and I have seen Him work in every stage of my life. I could see His hand in my admission to medical school and my decision to become a doctor.
"Difficult life circumstances often make us feel distant from God. Unfortunately, I experienced this in my own life, and I turned away from my faith for a few years. When I wasn't walking with the Lord, Aram, the local School Without Walls coordinator, invited my sister and I to a youth camp, which I now see was yet another instance of God's intervention in my life. Our evening discussions helped me escape the shackles of temptation and indifference that were holding me down. The story of Eve showed me that I had started to believe lies instead of obeying God. Now I know that He fulfills His promises!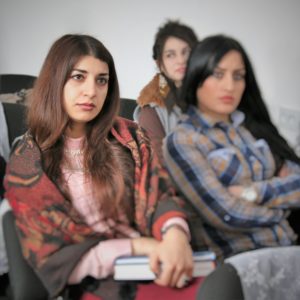 "Not long after camp, the SWW leaders invited my sister and I to attend SWW in Gyumri. SWW helped us understand the importance of serving God and fulfilling His calling in our lives. After a SWW session on project management, I had the idea to organize a team to visit and care for the sick in Yerevan, and other major cities. This is the perfect example of 'missions in profession' as I am combining my medical background with ministry. With the help and support of Aram, we have already made several visits, offering medical treatment and prayer. It is such a blessing to achieve my personal goals, while also serving others through Christ. I am so grateful for the way God is using me!"