Rudik and Julietta's story

9.30.2021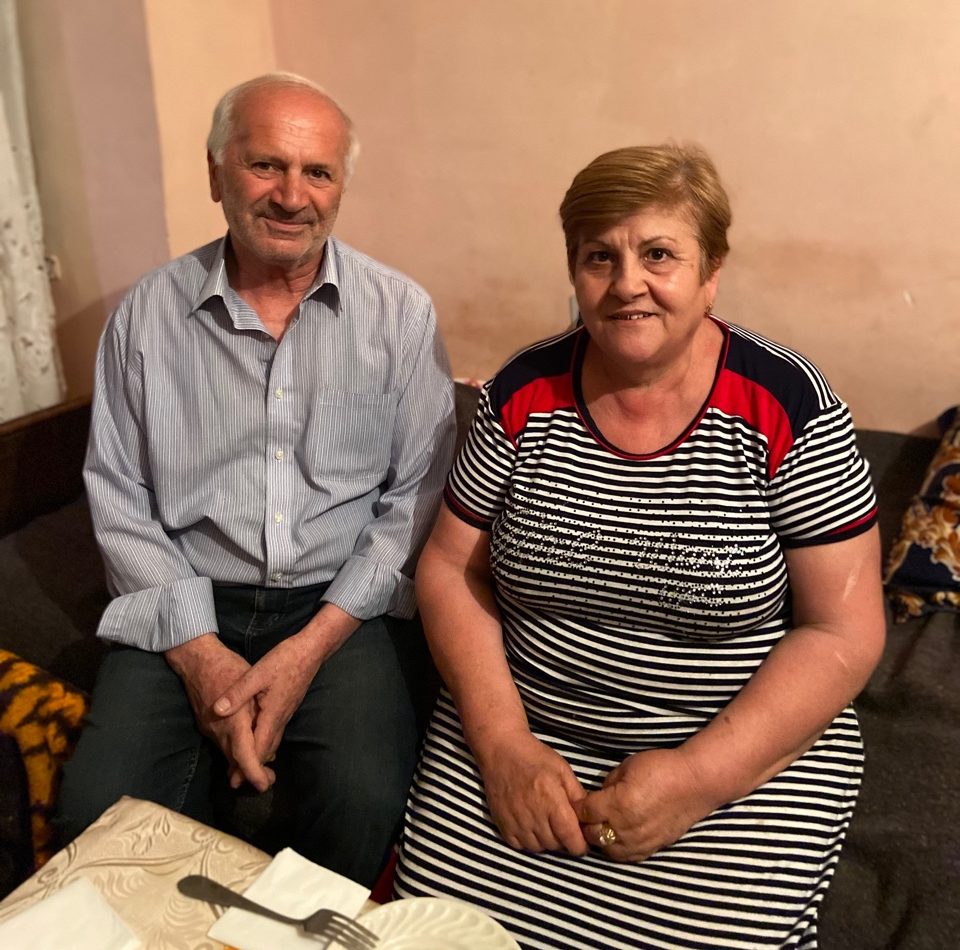 "Rudik and Julietta gladly welcomed me into their tiny rented room in a hostel," recalled, Inna, a member of Mission Eurasia's Field Ministries Team. "Although I saw them for the very first time, I felt part of the family right away. They quickly set up a table with all the fruit and sweets they had in their home and we started talking.
"I learned that the couple had been married for over 40 years and they had happy lives in Hadrut, Nagorno-Karabakh," she said. "Rudik was the head of a large bakery and Julietta worked in a store. They had three children and now have eight grandchildren. They lived their comfortable lives in a nice beautiful house and drove a nice car.
"But when war broke out between Armenia and Azerbaijan last fall," she said, "the couple boarded a bus, like many other people. They were told they would be back in a few days. That never happened. 
"Their land was seized by Azerbaijan. The couple came to live in Abovyan since they had some distant relatives there who helped them find a room for rent. They had no idea what their lives would be like and where the help would come from, but God was already watching over them. 
"A few months ago, Julietta learned that the local evangelical church in Abovyan was helping refugees, so they contacted the church and were surprised that Christians came to their home right away and brought a large box filled with food and also talked to them about God.  One of the Christians was Samvel. He came back many times after that, became friends with the couple, prayed for them, and explained more about God, faith, and church. 
"Very soon Julietta received the Lord into her heart and started attending church on a regular basis. A little later, Rudik was also ready to receive the Lord. Due to his health issues, he is not able to always go to church, but happily lets his wife go and wants to hear all about it. 
"Rudik paused and continued joyfully, 'I believe now. You know, the churches in Hadrut were closed during Soviet times. Some of them were even used as barns or stables. But now the time has come for us to believe. We have to believe…'
"Julietta added, 'We had faith but we didn't know the Bible. I am so happy and grateful that [Christian] people came to visit us, helped us, prayed for us, and shared more about God. They have become like our own brothers and sisters in these past few months.'
"It was such a beautiful time of sitting at the feet of Jesus with this precious couple, learning from one another, and seeing their joy in the Lord. Their neighbor Lyuda arrived a little later and shared that she had also been coming to their home group. As we were leaving, Samvel turned to me and said, 'You know, those food packages that we brought them were a tool. They opened the door for us to go in, help them, make friends with them, and bring them to God.'"