Standing Strong in Christ: Amirkhan's Story

6.17.2019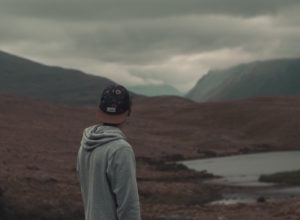 Amirkhan (name changed for safety) grew up in a Christian family and learned about God from a young age, which is rare in Kyrgyzstan, where it's estimated that only 6.5% of the country professes Christian faith. Amirkhan's family are ethnic Uzbeks living in southern Kyrgyzstan. "Uzbeks are very passionate when it comes to religious issues," shares Amirkham, "and my parents were devout Muslims just like their parents, and grandparents, and generations of their families. But in 1993, our lives changed forever when my father was given a Bible by someone from the local Baptist church. He decided to read the Koran first, before reading the Bible. He read the Koran all the way through twice, and could not find answers to his questions in it. Our family was going through some very difficult situations at the time and he was desperate for answers. So he turned to the Bible. There he read Jesus' words, 'Come to me all you who are weary and heavy-laden, and I will give you rest' (Matthew 11:28). The words both comforted and intrigued him, and he began to read more, and then gave it to my mother so that she could read it too. Through the power of God's Word, my father and mother gave their lives to Christ, and the rest of our extended family soon followed their example.
"As a Christian family, we are very aware that the persecution of Christians had intensified greatly in our region. One day a group of Muslims gathered around our house, wanting to kill our family for 'betraying' our Islamic faith. But by God's mercy, the situation resolved itself without anyone getting hurt, and these people had the chance to see God's power. We pray that our family will continue to be faithful witnesses for Christ despite increasing challenges to our faith.
"Now I am a university student and am taking courses in Mission Eurasia's School Without Walls (SWW) leadership training program. Through SWW, I am learning how to share the message of Jesus with Muslims in my community, and I am receiving encouragement from other believers as we stand strong in our faith. I always thought that evangelism meant preaching a sermon. However, when our SWW group traveled to Bishkek last year for the Christian leadership forum there, I met a variety of other believers in many professions, and I learned that we can serve God and proclaim the gospel in all aspects of our lives, not just by preaching sermons. I can glorify God and be a witness to others by going to work every day and developing professionally and doing my best for God's glory and living my life according to biblical truths. Evangelism isn't just preaching, it's a lifestyle. My life and my job are my ministry, my testimony to those around me. I am excited for how I can use my profession to impact more people in my country with the message of Jesus Christ!"
Thank you for helping us evangelize, train, and equip more passionate young leaders in Eurasia like Amirkhan, who are dedicating their lives to sharing the message of Jesus even in the most challenging countries!