Viktoria—Gift of Hope in Moldova

1.11.2023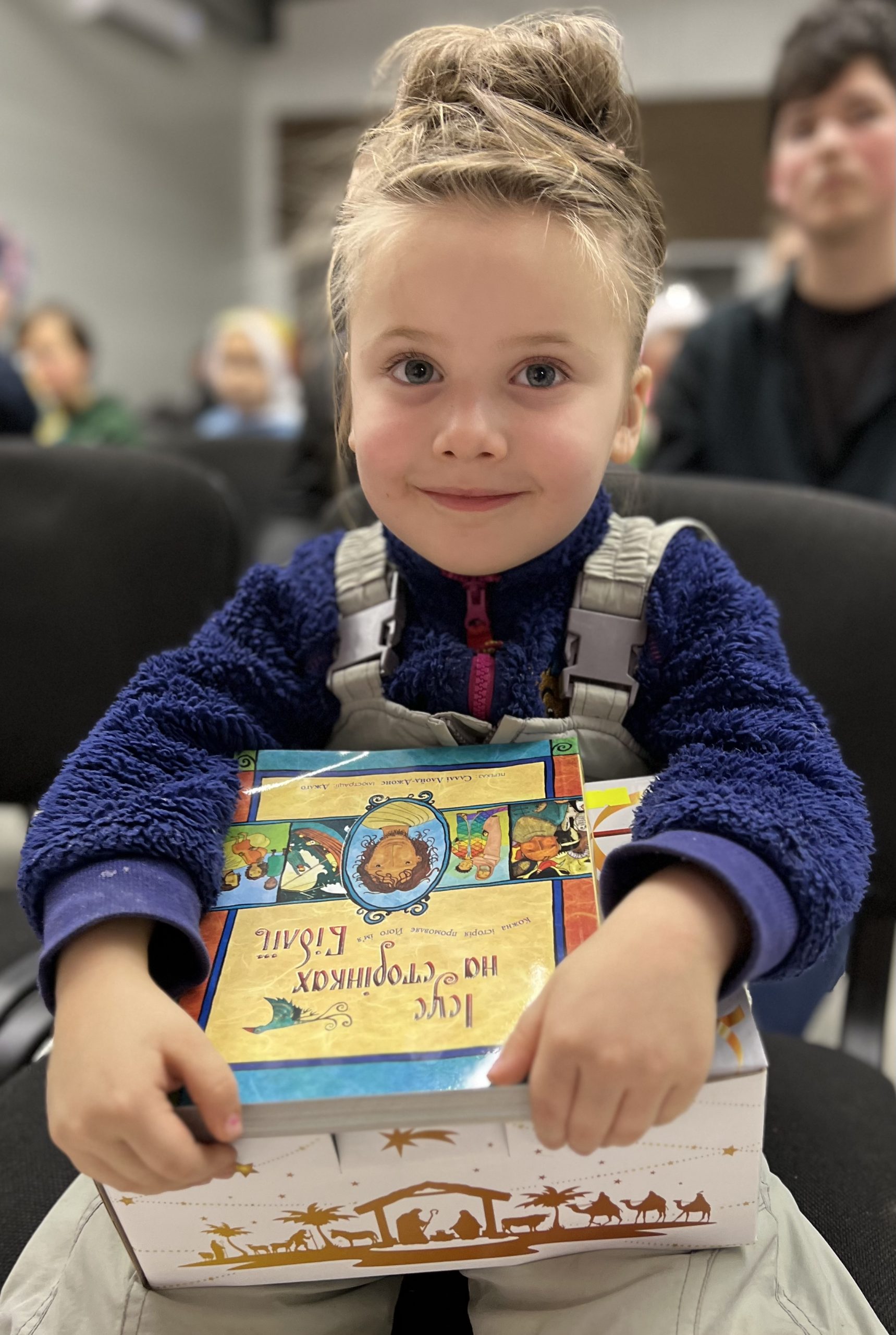 "My name is Oksana. I have had a disability since I was a child. I have two children, Viktoria, 5, and Vladislav, 12. We are from Mykolayiv and came to Moldova on March 20. So, we've been here for nine months. We've been living in the village of Ryshkova for the last six months. We have only one dream: for the war to finish and to be able to go back home and tightly hug my husband and my parents.  
 "We have been to many assistance centers for refugees. But when we came to your Christian center, we received what other centers couldn't give us—peace for our souls, hope, and encouragement that nobody can take away from us. 
 "My children had such a wonderful day today, thanks to Mission Eurasia's iCare team in Moldova. They took part in special Gift of Hope Christmas program for children and received gifts based on their age. When we were leaving the program, they kept interrupting each other to tell me all about took place, especially the Christmas story they heard at the event. And when we came home, they started looking through the children's Bible they received even before they opened their gifts. Viktoria can't read yet, but she kept asking her brother to read the pages she was most interested in."
 Later, Viktoria shared with the iCare team: "I remember how my dad used to read me fairy tales before bedtime. I'm sad that all my books were left at home because of the war. But I am so happy to have this beautiful children's book (Bible). The girls who gave it to me said that it has stories from real life, not fairy tales, and that they will help me. I see how my mom gets sad sometimes, so I want these stories to help her, too."