Shaping the Culture: Christian Professionals in Kyrgyzstan

3.07.2018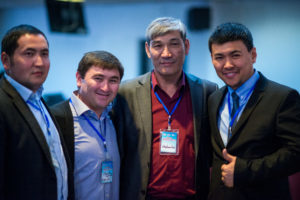 "When I first started working, I had to choose whether to be an accountant or a teacher, and I chose to be a teacher because I wanted to impact young people's lives," shares Nargiza (name changed), a math teacher from Kyrgyzstan who attended Mission Eurasia's Next Generation Professional Leaders Initiative (NGPLI) Forum in Bishkek, Kyrgyzstan in November. "My parents were also teachers, and my father was considered a master at his craft. From them, I learned the value of hard work, and from the Bible, I learned that my work should be glorifying to God. There is a great need for the gospel in the intellectual environment that I work in, and the best way to respond to this need is by talking with people. God has entrusted me with my students, and I believe He has called me to use my job for ministry, which is a great responsibility."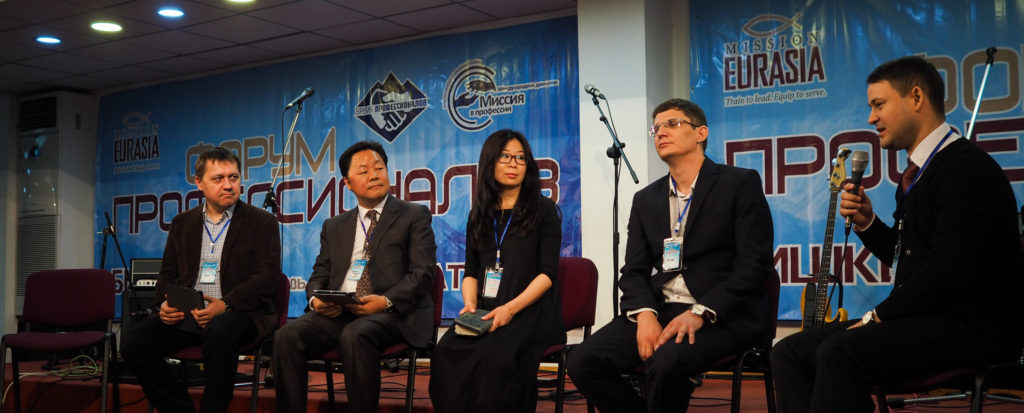 "The forum in Bishkek really touched my heart. I no longer feel guilty that I'm not doing enough to serve God, and I feel much more prepared for ministry. I was reminded that my profession is also my ministry field and I am called to serve God, even at the expense of my job. My colleagues should know that I'm a disciple of Christ, not just at church, but also at work. The forum also helped me understand that I need to value the people to whom God is sending me. I made so many great contacts at this event, which is very important because there aren't many Christian professionals in Kyrgyzstan, so we need to stick together.
"Some of my students are from Muslim families, so I want to do my best to be a blessing to them. Because their parents trust me as a professional educator, they are also starting to trust what I say about God. For me, the most helpful thing is that I regularly meet with a pastor who mentors me. We Christian professionals have a great responsibility to work hard and treat our coworkers well. I don't just work to live; I work for the Lord, and I hope this idea becomes a model for others.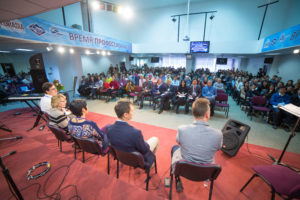 "During the Soviet era, it was very difficult for Christians to pursue higher education, which meant they couldn't enter influential professions. Furthermore, many people were afraid of evangelical churches, because they believed that they were 'sects.' But today, things are changing. For example, people sometimes come to my church to ask for legal advice from the lawyers in our congregation, because they trust them more than non-Christian lawyers. They sometimes even wait until the services are over before talking with the lawyers, which means that they hear the gospel being preached. This is an excellent example of how our society's view of the church is changing, and why it is so important that we continue working to positively impact our nation."
Help us train and equip as many young Christian professionals as we can through our Next Generation Professional Leaders Initiative (NGPLI)—so that they can shine the light of Christ in their spheres of professional influence!