Mission Eurasia playground in Ukraine
Travel with Mission Eurasia to Ukraine or Moldova for a summer mission trip building a playground in poor communities.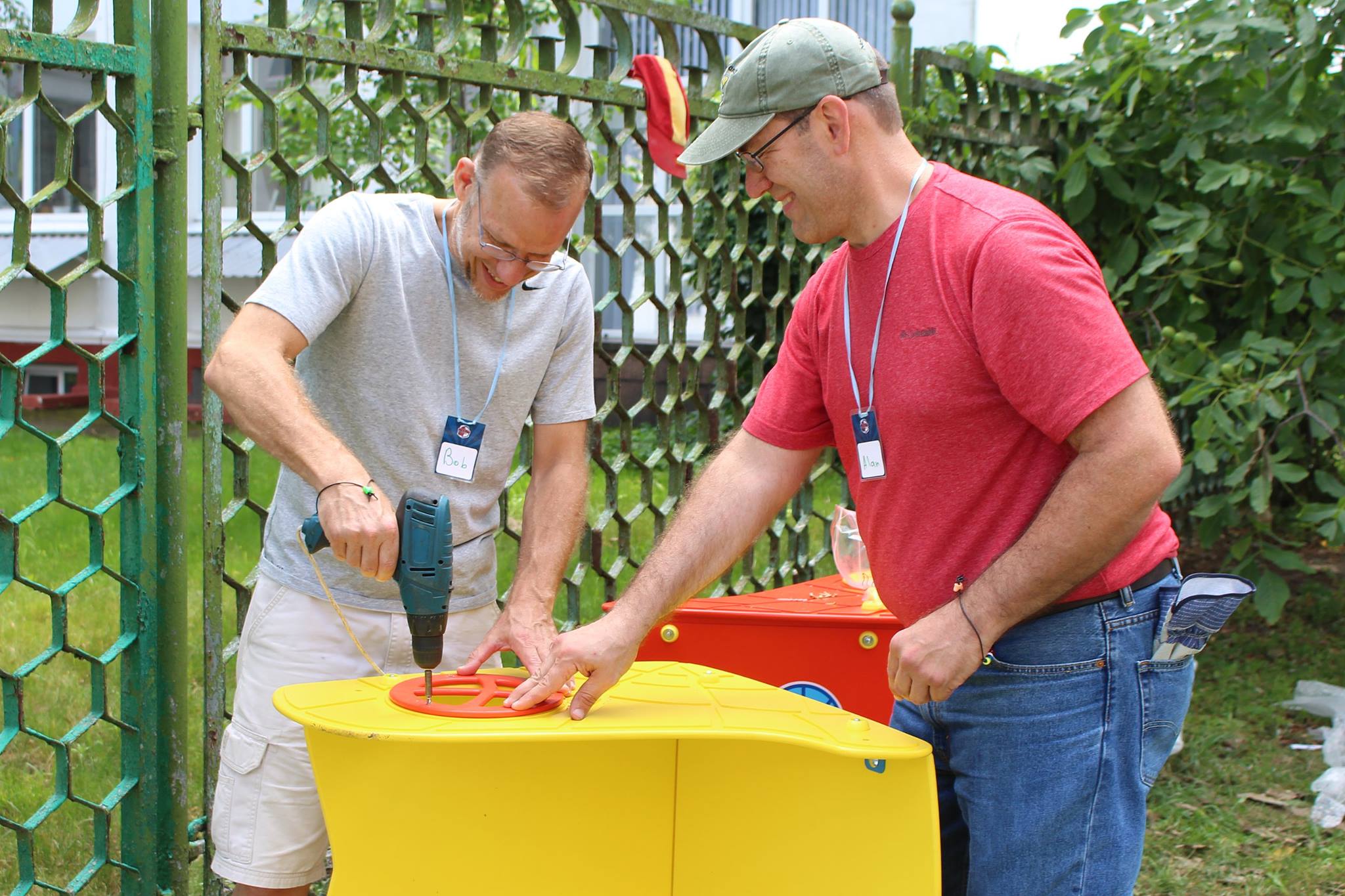 Locations: Ukraine or Moldova
During the summer months, many children in Ukraine and Moldova lack fun and safe places to spend their free time. Because of the poor economic conditions in many towns and villages throughout these countries, most existing playgrounds were constructed years ago and are now unsafe and in disrepair. That's why our young Next Generation Christian leaders and local churches are looking for assistance in building safe, new playgrounds in impoverished communities. These playgrounds will serve as gathering places where local churches can connect with children and families in need and share the hope of the gospel and the love of Christian community.
We invite you to partner with our School Without Walls students and local churches this summer to engage in outreach and evangelism as we build fun, safe playgrounds for communities in Ukraine and Moldova. When the installation of each playground is complete, a dedication and prayer service will take place for the whole community. This will build meaningful connections between the local church and the surrounding community and create opportunities for lasting fellowship and ministry for years to come.
Participants must be able to perform manual labor (such as basic construction work, pouring concrete, and lifting heavy objects) and spend most of the day on their feet. If you enjoy building things with your hands, physical activity, and evangelism, then this trip is perfect for you. This trip is particularly well-suited for groups and churches to serve together. The approximate cost to equip and install each playground is $5,000, and we welcome groups and churches willing to help raise the necessary funds for each playground.
Don't miss this exciting opportunity to have fun and build a playground that will provide years of enjoyment for local families and evangelism opportunities for local churches in Eurasia.
Please reach out to us with any questions by calling our office at 630-462-1739 or emailing us at info@missioneurasia.org.
Dates:
July 6-16, 2018
July 5-15, 2019
July 3-13, 2020
Currently we are only accepting online applications for summer 2018. To reserve a spot on our 2019 or 2020 summer trips, please email us.
Estimated Trip Costs:
Airfare from Chicago or New York: $1,600
Local travel: $300
Room and board: $500
Language Interpreters: $100
Christian literature and playground construction materials: $250
Total: $2,750
Cost does not include: travel insurance, passport, and personal expenses. All participants must have a valid passport and be 18 years of age or older, unless accompanied by a parent or guardian. Upon receiving your application, we will perform a third-party background check for all adult applicants.
To apply for a 2018 summer playground trip, please submit the application below. For any questions, please contact info@missioneurasia.org.
Note: Please review Mission Eurasia's Statement of Faith before applying. All trip participants must read and agree to our Statement of Faith.