Gift of Hope winter trip in Ukraine
Travel with Mission Eurasia to Ukraine or Moldova for a winter mission trip to care for children in need through the Gift of Hope Christmas outreach.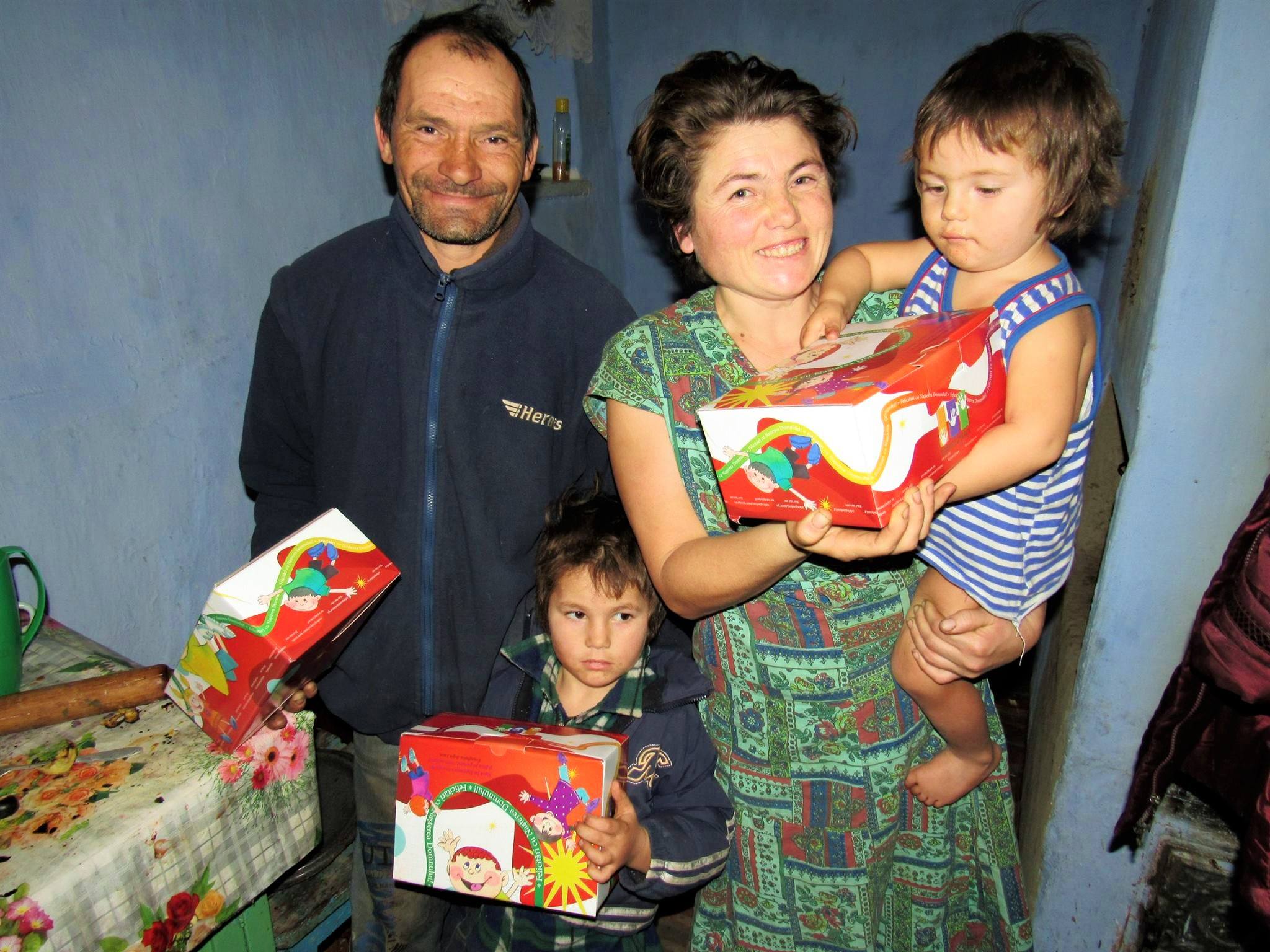 Gift of Hope Winter Mission Trips
Locations: Ukraine or Moldova
Celebrate Orthodox Christmas (January 7) in Eurasia with national believers as you package and deliver special Gift of Hope boxes to children in need at orphanages, hospitals, churches, and schools. The weather will be cold, but the friendly culture and the smiles of joyful children will keep your heart and spirit warm. Each Christmas season our ministry partners and School Without Walls students in Eurasia hand-deliver Gift of Hope boxes—filled with toys, treats, and warm mittens—and storybook Bibles to thousands of hurting children, providing vital opportunities to pray for the children and their families, invite them to church, and share the gospel message. Next Christmas, you can take a hands-on role in delivering joy and hope—and the message of Jesus—to children and families in Moldova, one of Europe's poorest countries.
Each trip is led by experienced Mission Eurasia staff and guides, and professional language interpreters will be available to facilitate communication. On this trip you'll enjoy fellowship with national Christians and School Without Walls students, witness the life-changing ministry of Mission Eurasia firsthand, and take an active part in making Christmas a time of hope and joy for hundreds of children. This special trip is one you won't want to miss! Individuals, families, groups, and churches are all welcome.
Questions about the trip? Please contact our office at info@missioneurasia.org or 630-462-1739.
Dates:
*Choose from Ukraine or Moldova
January 3-9, 2018
January 3-9, 2019
January 3-9, 2020
We are currently accepting online applications for winter 2018. To reserve your spot on the 2019 or 2020 trip, please email us.
Estimated Trip Costs: $2,500*
*Trip cost subject to change depending on airfare prices at the time of booking. Cost does not include: travel insurance, passport, and personal expenses. All participants must have a valid passport and be 18 years of age or older, unless accompanied by a parent or guardian. Upon receiving your application, we will perform a third-party background check on all adult applicants.
To apply for a 2018 Gift of Hope winter trip, please submit the application below. For any questions, please contact info@missioneurasia.org.
Note: Please review Mission Eurasia's Statement of Faith before applying. All trip participants must read and agree to our Statement of Faith.