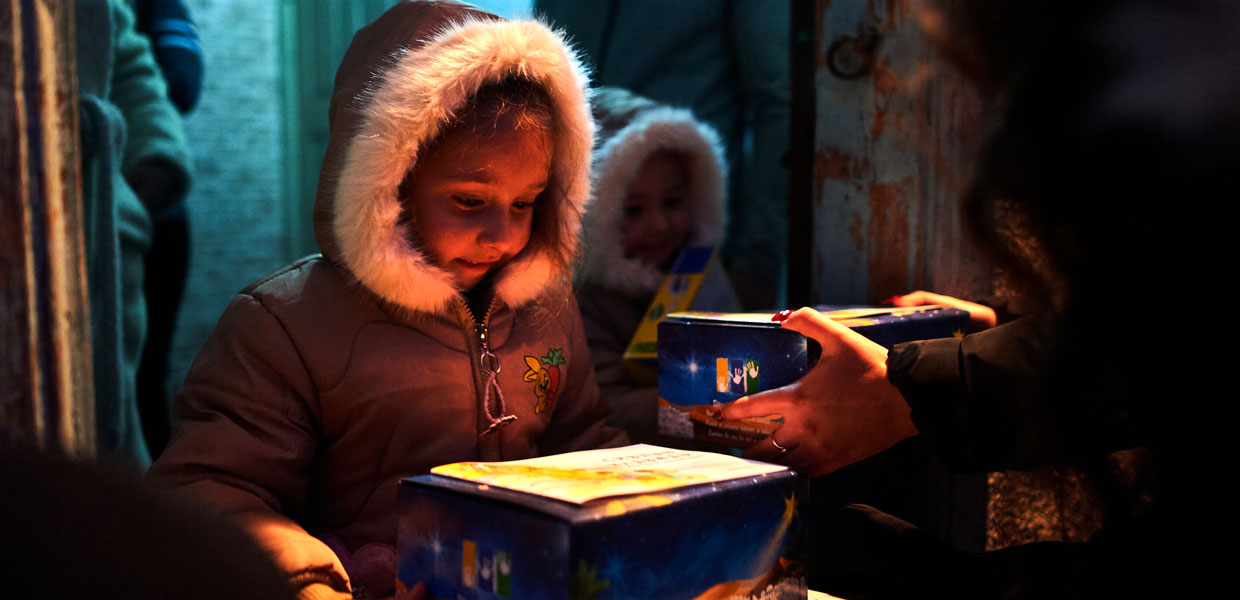 Give the Gift of Hope
Help Share the Joy and Hope of Jesus with 125,000 Suffering Displaced and Refugee Children this Christmas Season through Gift of Hope!
The past nine months have been filled with unimaginable suffering and pain for the people of Ukraine. Russia's invasion and brutal assault on this peaceful nation have created the worst global humanitarian disaster since World War II.
Since the start of the war, more than 7 million Ukrainians have been internally displaced and more than 12 million Ukrainian refugees have fled to neighboring countries for safety. Half of these displaced and hurting refugees are children.
That's why this Christmas season, Mission Eurasia invites you to give the Gift of Hope to Ukraine's traumatized children of war.
For a gift of only $25, you can provide a Gift of Hope to a needy Ukrainian child filled with toys, sweets, a warm hat or mittens, hygiene items, and most important of all, a children's Bible or other copy of age-appropriate Christian literature in the child's own language.
And for a limited time, your gift of $100 or more for Gift of Hope will be matched dollar for dollar, allowing you to double your impact.
Our goal this year is to provide a total of 125,000 Gifts of Hope to displaced and refugee children in Poland, Moldova, Ukraine, and other countries of Eurasia.
As a token of appreciation for your gift of $25 or more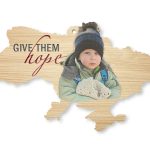 As a token of appreciation for your gift of $25 or more to Mission Eurasia in November or December, we will send you a beautiful ornament reminding you to pray for the children of Ukraine. Quantities are limited, so please send your gift today!
Thank you for your compassion for the suffering children of Ukraine!
If you are located in Canada, please go to: missioneurasia.ca to make your donation.  Thank you for your generous gift!
Online Donation Support:
888-462-7639 (toll-free)
or 630-462-1739.
Send a check by mail
If you prefer to mail a check, you can send it to:
P.O. Box 496
Wheaton, Illinois 60187
Located Outside of the United States
If you are in Canada, you can also give through that office by clicking here.
Supporting Mission Eurasia with your IRA distribution or RMD is a strategic way to give…